Top 10 most unsuspecting places to go on a date in 2021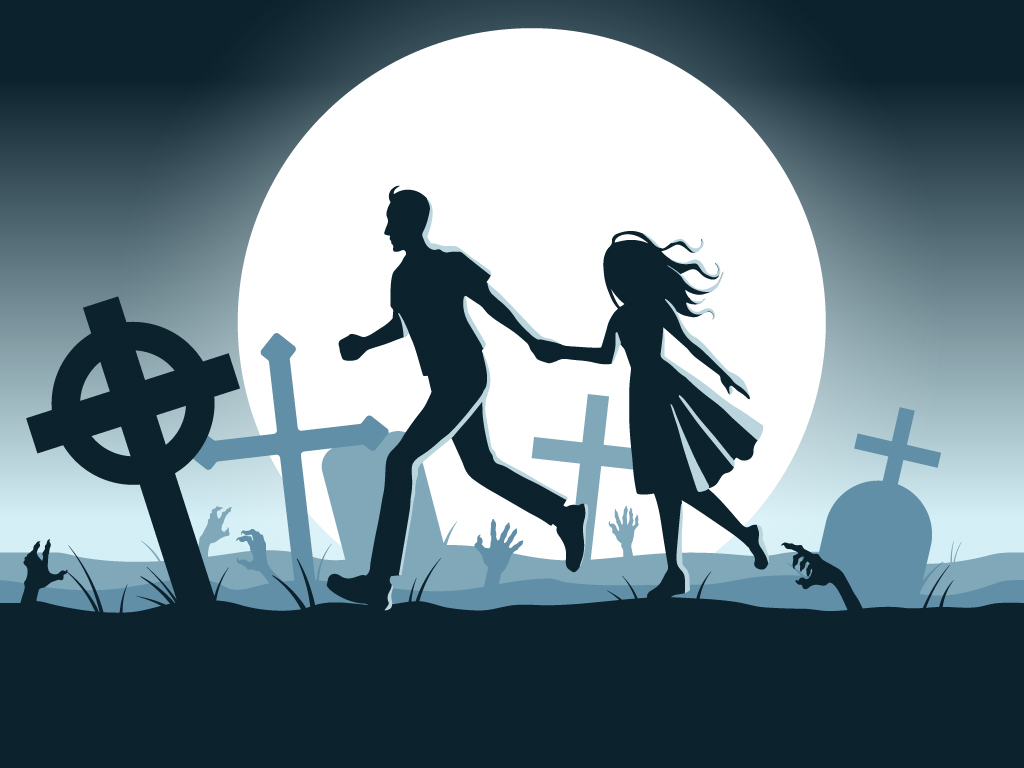 Is 'Netflix and chill' getting a little tedious? Does the suggestion of yet another romantic walk followed by a candle lit dinner make you roll your eyes from boredom? Don't despair!
If the usual date options are starting to feel a little repetitive, there are plenty of new and exciting options that are sure to spice things up and make your date a memorable one. Read on for the top 10 most unsuspecting places to go on a date in 2021.
Crazy Golf
You might be asking yourself what's so unsuspecting about crazy golf? Trust us, the fun 'sport' has recently been revamped and can now be considered a night out in one! We're talking light shows, interactive features and even DJs that play banger after banger whilst you putt. With some venues keeping to a strict over 18's policy you can avoid the squabbling families and instead indulge in a few cheeky cocktails.
Where?
Whether it's a first date, anniversary or just wanting something fun to do as a couple, 'Caddies' in Essex boasts to have the BEST date night package around, complete with a 3 course meal and a bottle of bubbly to share with your bae.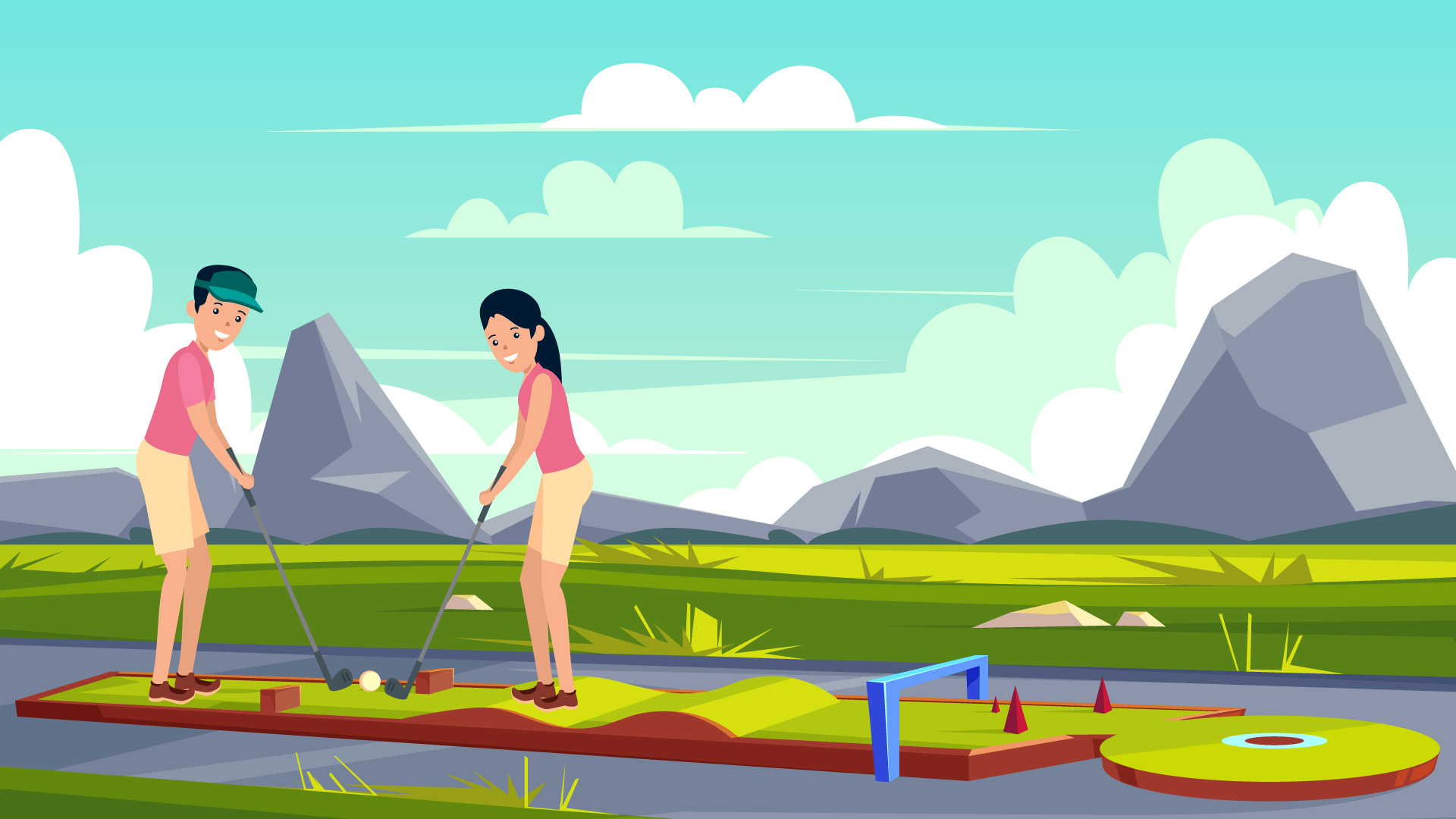 Escape Room
When you're looking for something unique to do this has to be pretty high on the list! Escape rooms are a fun and exciting challenge, as you have to work together with your date to solve clues and puzzles in order to escape the room. Add in a countdown clock for that extra sense of pressure and you'll both have an adrenaline boost without being in any actual danger.
Where?
One of the most popular Escape rooms is by 'Escape hunt' and they have venues all around the UK including Manchester, Edinburgh and Norwich. You can also choose what theme you want your room to have. 'Doctor Who, 'Vikings' and 'Wild West' themed rooms are all available just to name a few!
Axe Throwing
Hurling 1lb of forged steel at a timber target doesn't exactly sound like an ideal activity for a date, but don't knock it until you've tried it! Yes it's unconventional, but it will definitely leave a lasting impression and allow you both to have a laugh whilst having some fun!
Where?
'Whistle punks' offers 60 minute axetopian experiences in vibrant venues across the UK including Birmingham and Leeds. Experienced team members will show you how to throw like a boss before you get to compete with your date in a mini tournament and learn some trick shots.
Ghost Hunts
One for the brave! This date night is certainly out of the ordinary and may not be everyone's cup of tea. Let your guide lead you through a ghostly investigation as you try your hand at a séance inside an official 'Haunted House' location, complete with a creepy backstory.
Where?
'Dusk till Dawn events' is an official ghost hunting company that offers guided night tours inside a vast number of properties including orphanages, mansions and even an asylum or two. Get booked in and prepare yourself for a thrilling evening if you think you and your date are brave enough to survive the night!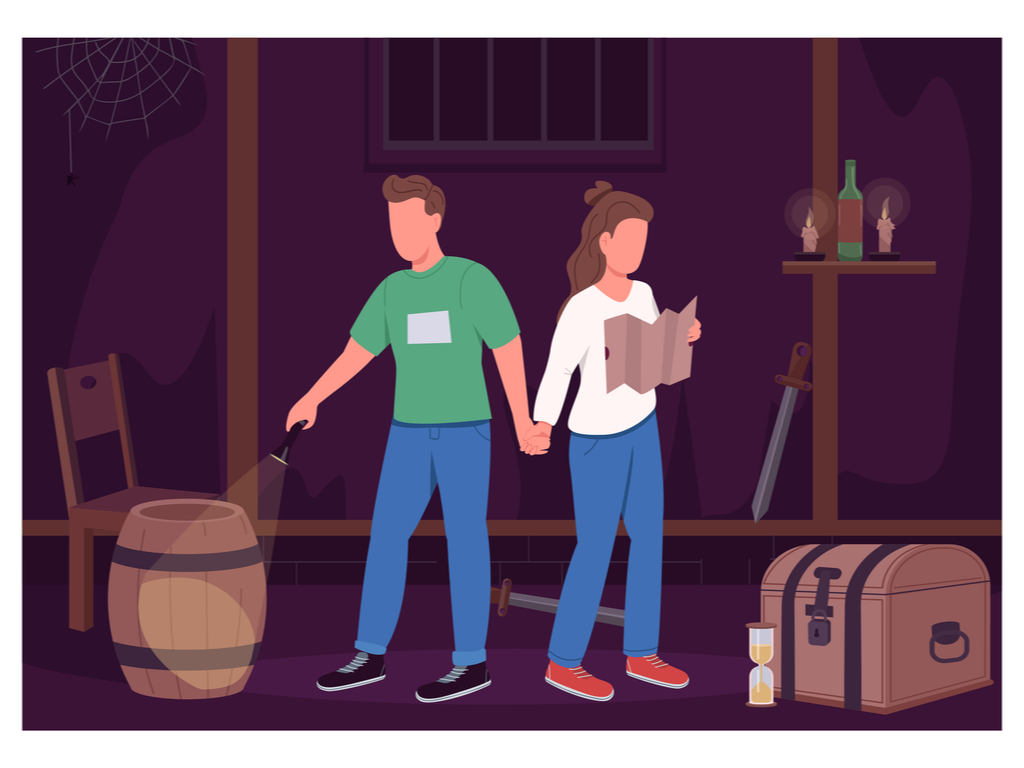 Rage Room
I'll admit this is another strange one but it makes for an interesting date. The rules are simple; get your helmet on, grab a sledgehammer and smash everything in sight. Whilst this may sound bizarre this is a good date for couples who just need to 'de-stress'. Had a crappy week at work? House move not going too well? Then go break some stuff and release that rage with your favourite person by your side.
Where?
There are a few Rage Rooms you can choose from with one in Glasgow being quite popular. They even provide you with a soundtrack of your choice or you can take your own angry playlist to play whilst you get cracking!
Segway Experience
If you've never had a go on a Segway before then why not try it out for a fun date? You'll both be able to laugh at each other in those 'attractive' helmets whilst enjoying the thrill of learning something new together.
Where?
'EasiGlide' offers Segway tours down in Devon where you can have fun on their many obstacle courses whilst enjoying the beautiful scenery of ocean views, rolling hills and sand dunes.
Hot Air Balloon Ride
What could be more romantic than whisking your date away on your own private hot air balloon ride? You could even take a bottle of bubbly and an indulgent picnic to enjoy as you both gaze at stunning scenery from up high.
Where?
Hot air balloons are not the cheapest option for a date but 'Ballooning with Wickers World' offers a buy now pay later option on all it's flights and boasts a longer air time than their competitors.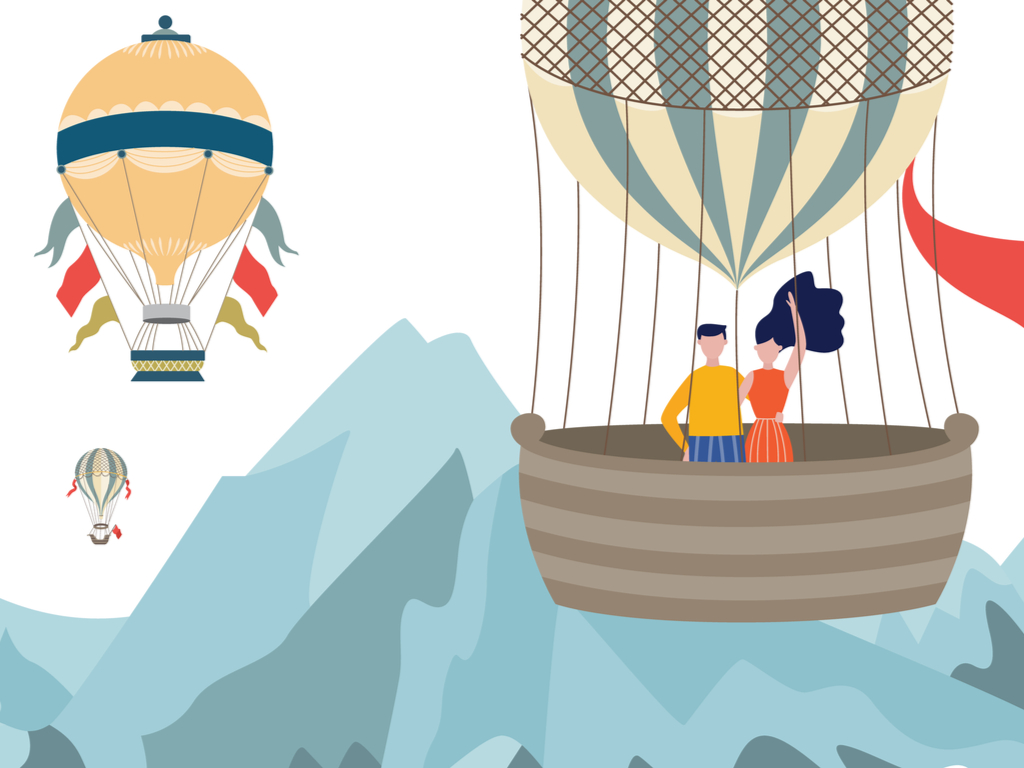 Sip and Paint class
Instead of just opting for a night out at a bar why not get more creative by attending a wine and art class. Perfect for beginners, and no talent necessary, you and your date will be taught a quick lesson on how to paint, before being given all the tools you need to paint your very own masterpiece whilst indulging in a glass or two of wine.
Where?
'Paintvine' in London and Liverpool has regular events including a glow in the dark and neon lights party!
Adventure Parks
Take your date to new heights at an adventure park! This no pressure date is all about being yourself and having fun rather than sprucing yourself up to impress each other. Not only will you have a laugh but the shared thrill of doing something 'dangerous' will bring you and your date closer together.
Where?
If you've never been to GoApe before then I suggest you get your trainers on and head over to one of their 35 locations! With zip lines galore and tree top adventures you and your date are sure to have an experience like no other.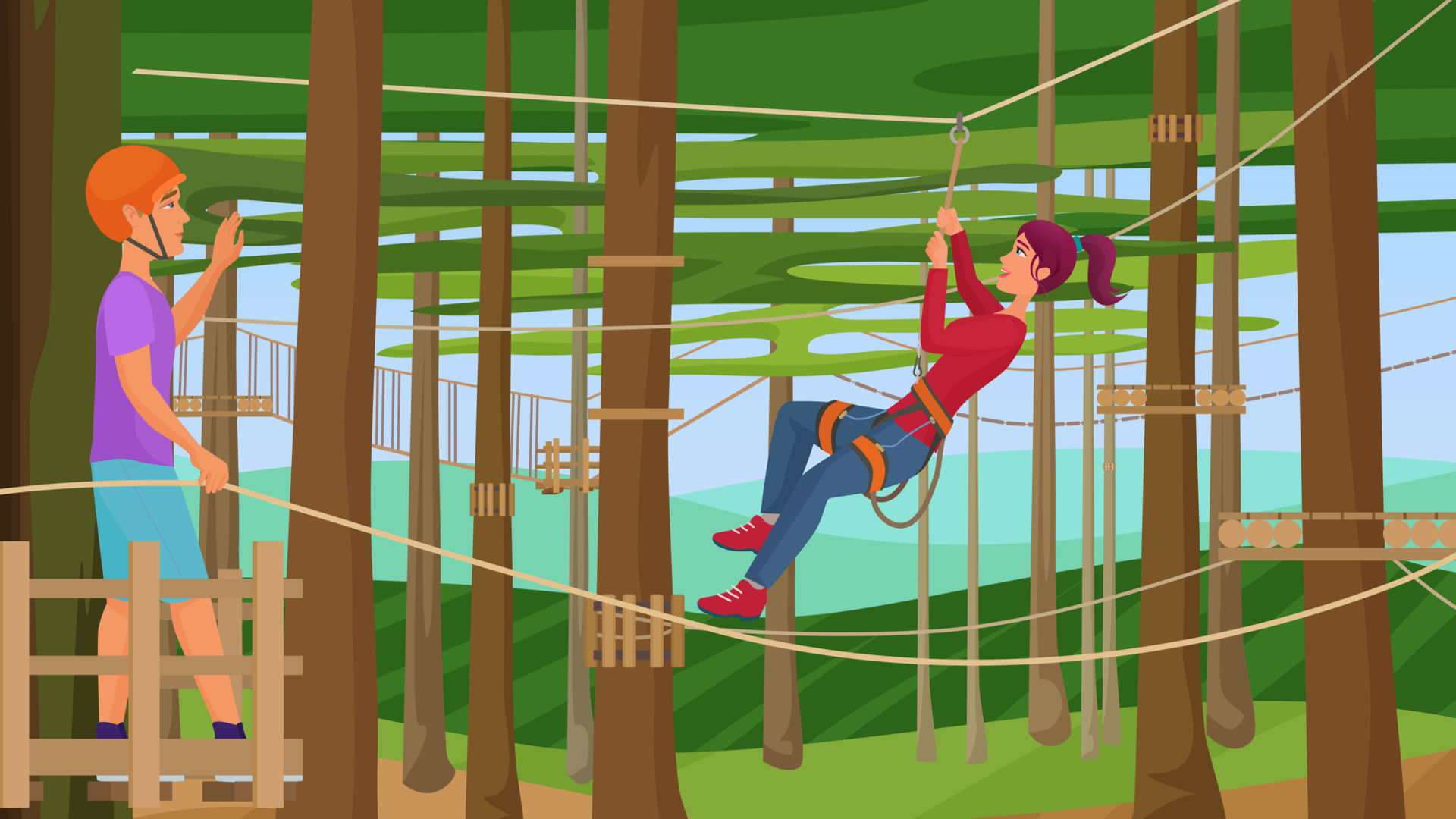 Alpaca Experience
If your partner is an animal and nature lover then they are going to LOVE this date! Get away from the hustle and bustle of urban life and enjoy the relaxing experience of spending the day with a cuddly Alpaca. All those feel-good endorphins will leave your date feeling happy and potentially bring you closer together.
Where?
'Charnwood Forest Alpacas' in Derbyshire offers multiple packages including a 'afternoon tea and alpaca walk' where you and your date can have fun meeting your new furry companions before indulging in some tasty treats.
Did you catch all that?
Dating can't get any crazier than this. Each of the options above has its own thrilling, fun and romantic element to experience with your partner.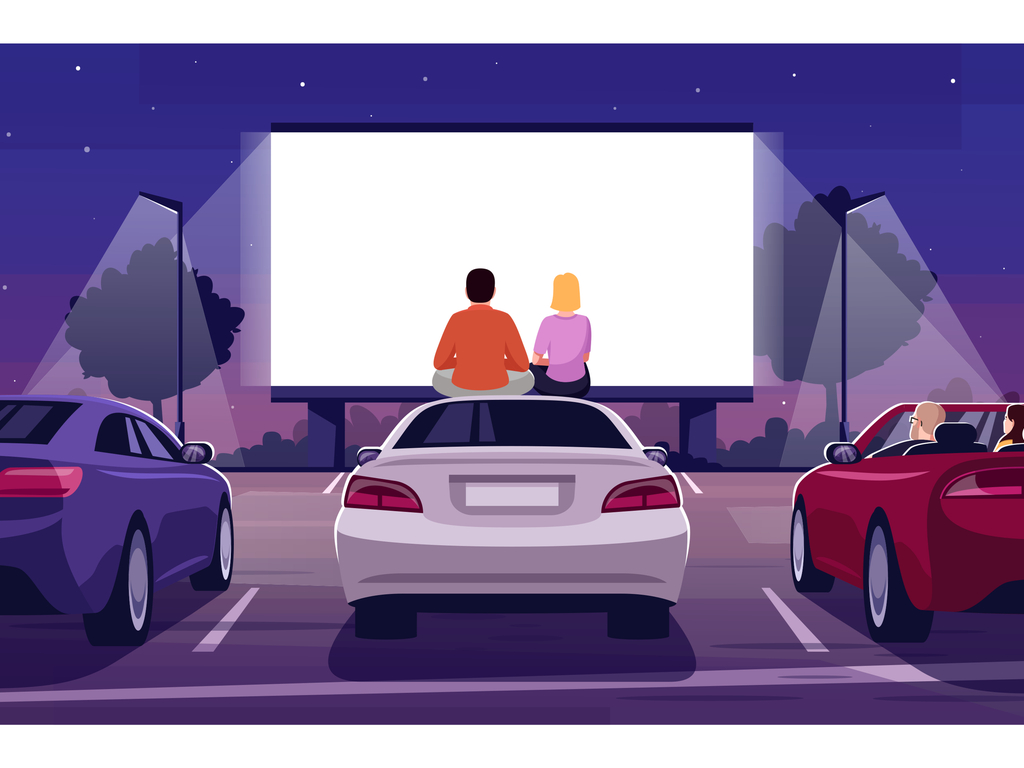 Get out and become ghost busters together, maybe have a picnic on a hot air balloon or pet a few alpacas - and hey, if all of these simply sound too bizarre to you, there's always drive-in Cinemas so you can chill, without Netflix.