7 Best ways to approach a girl online in 2021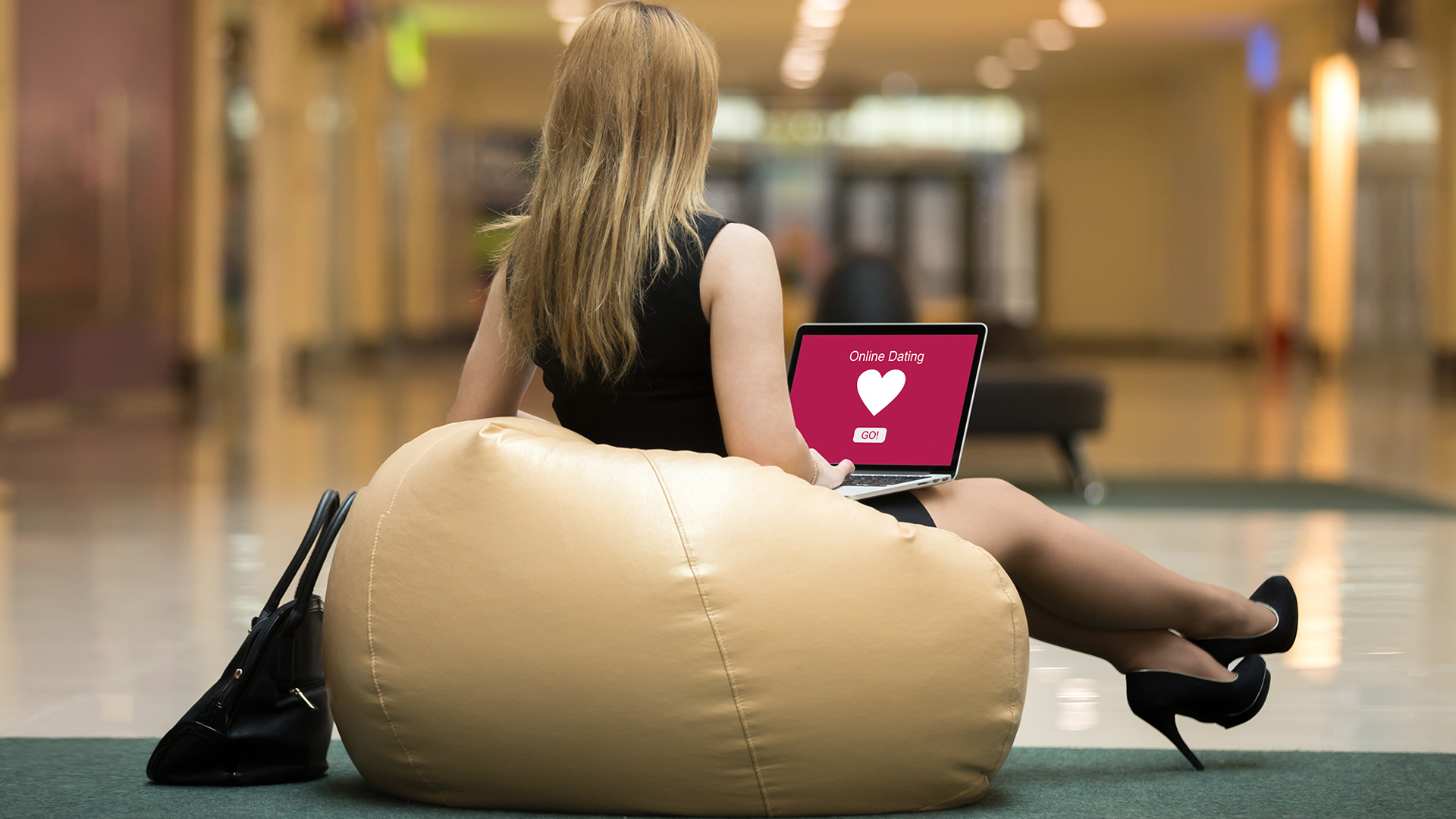 You are awesome and you know it!
However, you want the cute girls online to know it as well but you are not sure how exactly to start the conversation or what kind of things you should talk about.
Just know that you're not alone!
To help you with that we've rounded up some tips on how to approach a girl you like online without coming across as creepy.
#1: Ask open-ended questions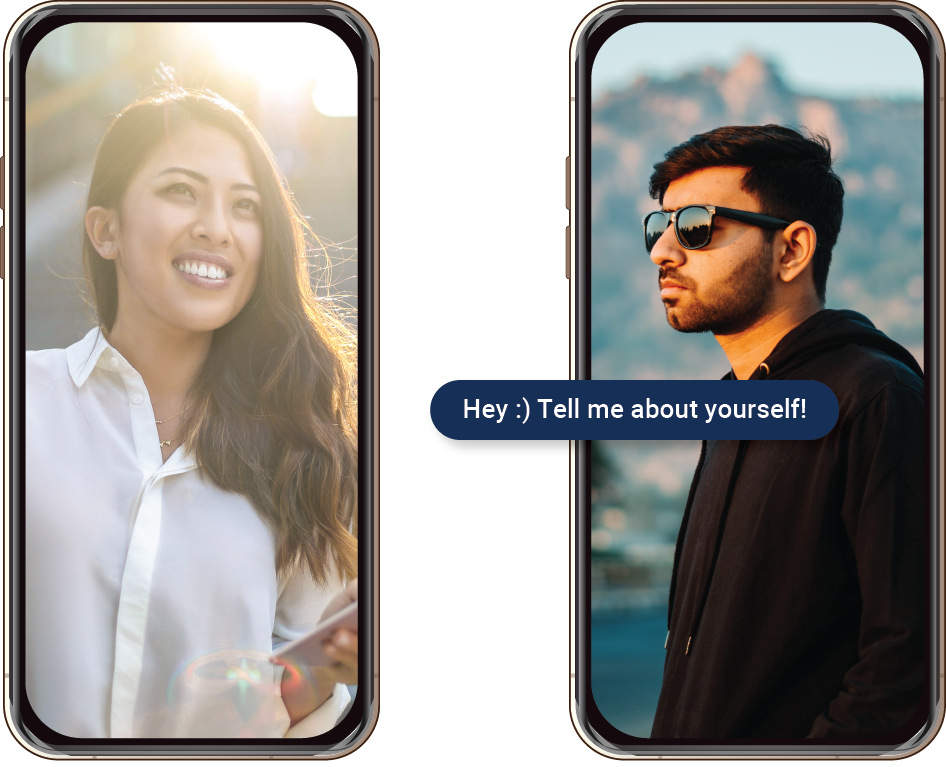 Him: "Are you having fun on the website?"
Her: "NO"
If you want to avoid this, then don't start with a YES/NO question!
Your best bet to get the conversation going is an open-ended question that grabs her attention and requires more than just a "yes" or a "no".
This could be an ice breaker, a random question, or even something flirty to learn more about her. For example:
What kind of stuff do you like doing on the weekends?

What's your story? / Tell me about yourself!

What good movies have you seen recently?

What would be the perfect date for you?

If you had one superpower, what would it be?
#2: Avoid Cringe-Worthy Pick-Up Lines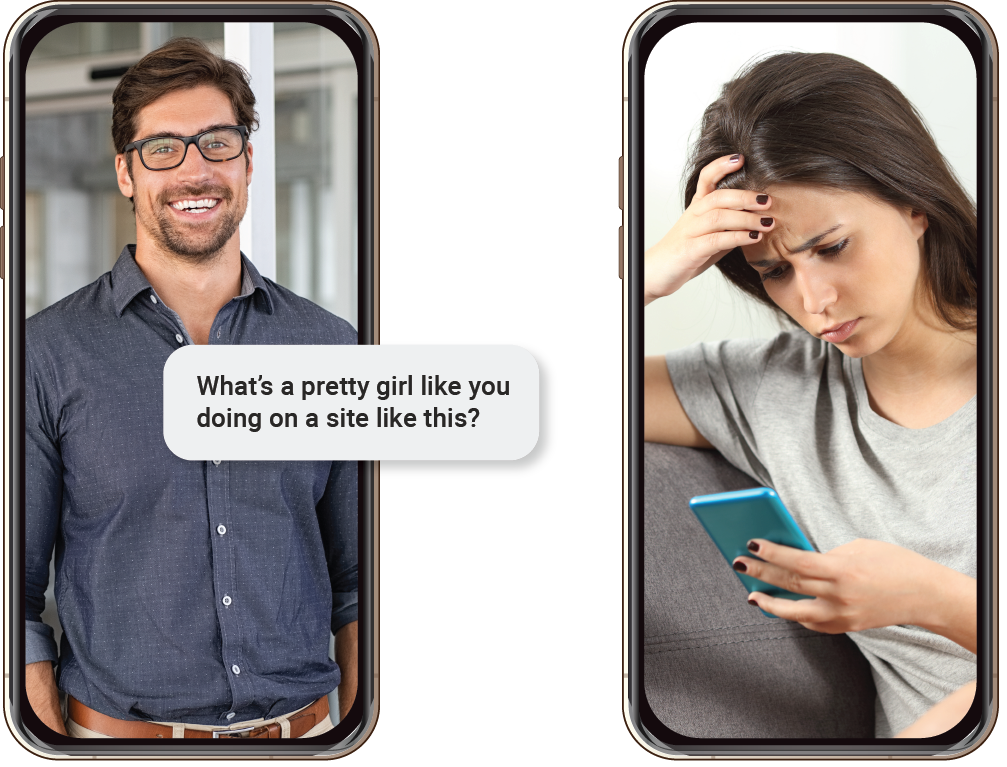 "What's a pretty girl like you doing on a site like this?"
"I know your bio says no hookups, but how about an exception?"
"Did your license get suspended for driving all these guys crazy?"
These bad pick up lines are a huge turnoff and real users will never respond to them!
It's a waste of time to use cheesy pick-up lines because they only serve to make you look like one of the thousands of men she receives messages from every day.
Even if you are looking for a quick one night stand the cheesy pick up lines won't cut it for you!
Instead, make her have the hots for you through a clever, thoughtful message. Take the time to get to know her so you can ask her on a date with confidence.
By that point, she'll most probably be eager to say "yes" in response.
#3: Keep it classy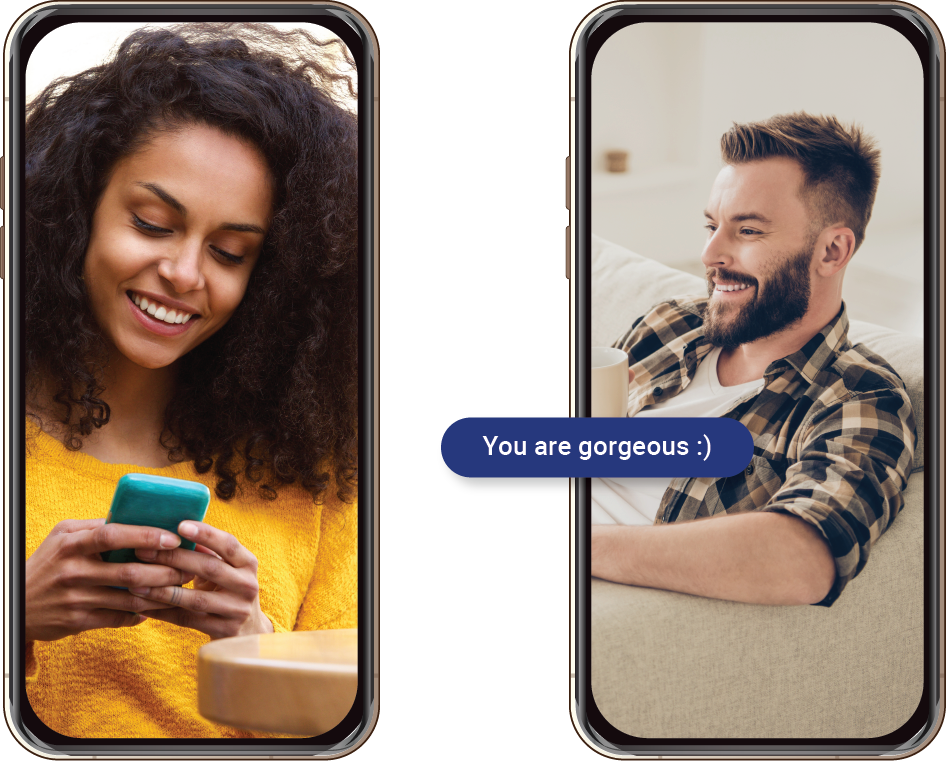 Come on, let's be honest!
You'll start by scrolling through her photos. And unless you're attracted to someone, you're not going to bother reading through their profile details.
We totally get it.
There is nothing wrong with telling girls how good they look in a selfie or their online profile picture. After all, they did spend at least an hour finding the perfect "angle." Just remember to keep it classy at all times!
You look amazing in your profile picture.

I think you're beautiful.

You are gorgeous.

Your eyes are the prettiest shade of blue.
Note to self: Making inappropriate body comments won't get you far. You know what we mean!
#4: Always Be Truthful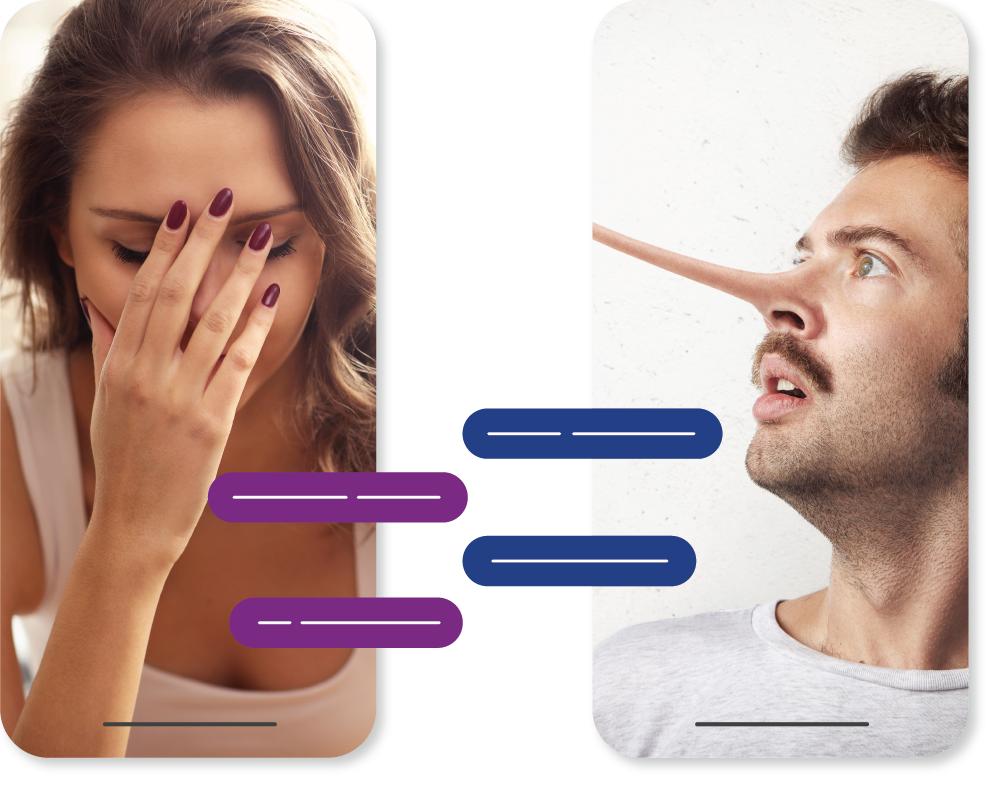 Honesty can go a long way in the online dating world! Don't be the "show off'' type of guy!
Always be honest with yourself and the person you're chatting with. Exaggerating or telling lies to be attractive will only doom your chances of a relationship moving forward!
Speak about your beliefs and the things that make you the person you really are! If nothing happens then it was not meant to be!
And always remember:
"If a girl asks a question, it's better to tell her the truth. Chances are she's asking you because she already knows the answer."
-Unknown
#5: Find something interesting in her profile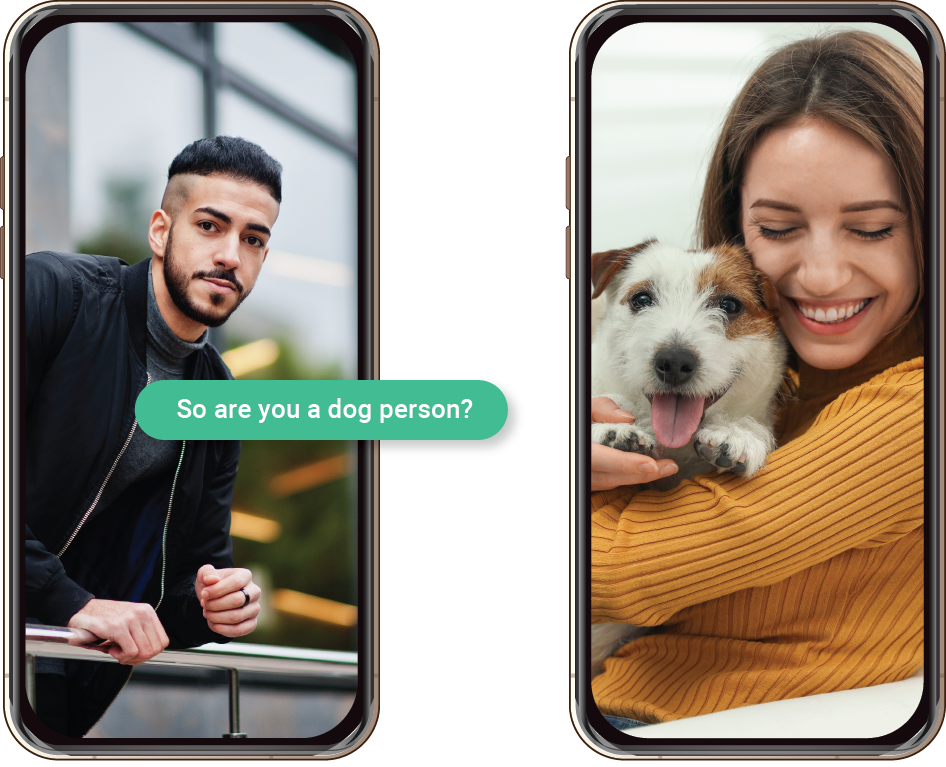 Look for the things that matter and ask appropriately:
"So are you a dog person?"
"I love The Beatles too!!"
"I hate it when it rains as well"
I can't explain how important it is to go through the girl's profile!
It is important to women when a guy takes the time to get to know them.
This makes them feel like you aren't just some desperate guy looking for a meetup.
Take a look at her dating profile for something that interests you, maybe her love of pets. Then you just talk about it, easy as that.
#6:Don't act like she is the only girl in the world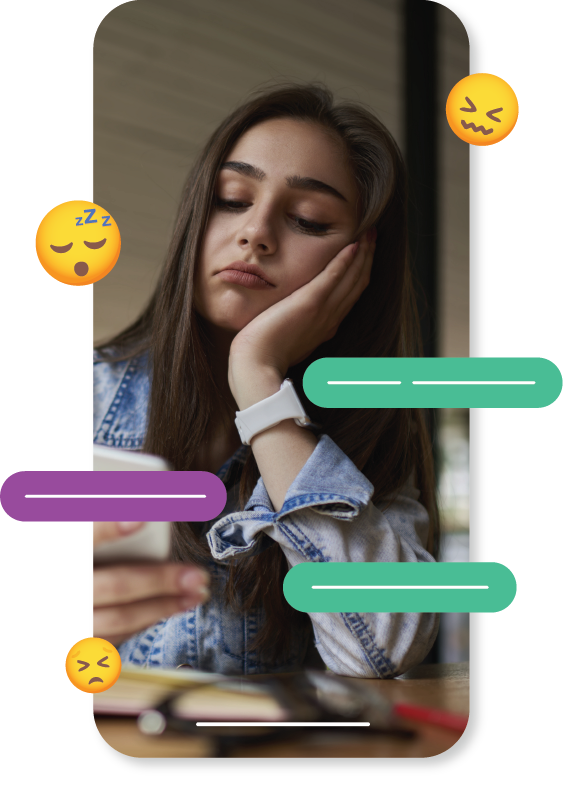 It's OBVIOUS that you're interested once you have sent the first text message.
You don't have to tell her this right from the start! If you do, you may come across as a little needy.
That's not smooth. This is similar to saying "I want to kiss you" then waiting to get her approval before kissing her….definitely a turn off.
Be the confident guy just like in the movies! Leave some things unsaid and let that sexual tension build up to get her all intrigued and bothered.
As the saying goes:
"Treat them mean, keep them keen".
Believe me, if you follow this tip she'll be way more excited about meeting you!
#7: Make her laugh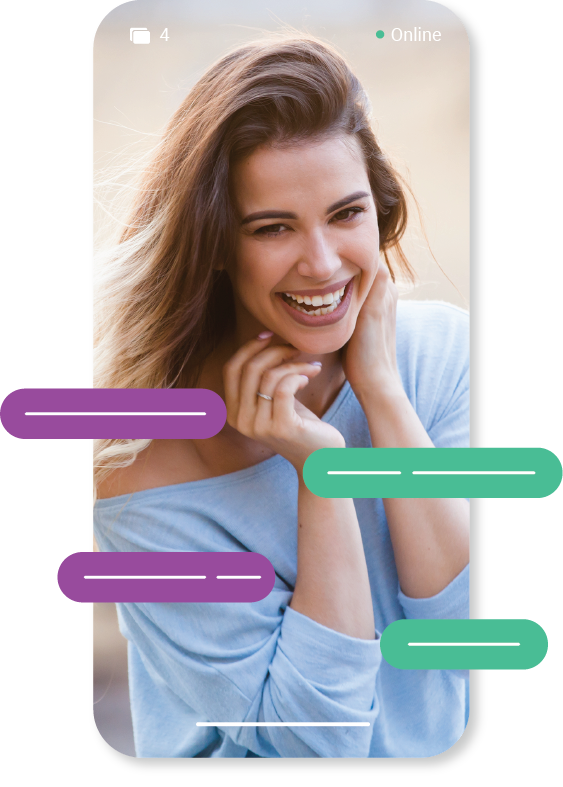 "If you make a woman laugh, you can make her do anything."
Marilyn Monroe
Wise words indeed Ms. Monroe! Having a sense of humor and an arsenal of jokes to make her laugh goes a long way to winning a girl's heart. If you think about it, you would feel the same if it was the other way around.
It is a good idea to find out what kind of humor she likes first. Not every girl finds the same things funny, and if you start with some off-base humor this could be a dealbreaker.
After you've done your research you could share a funny personal story, use your wits to make her laugh, or even step up your game with some meme action!
Final Thoughts
The advantage of online dating is that you can come up with a unique opener and use your wits in a more creative way.
Once you're past that, simply keep it real, as if you are talking to a person you already know.
As you get to know her the conversation will start to flow. Even if it doesn't work out, don't be discouraged. Be appreciative for the chat and move on.
However, if indeed everything goes well and it seems that you are on the same page, you should propose going out for a coffee or dinner.
Good luck!